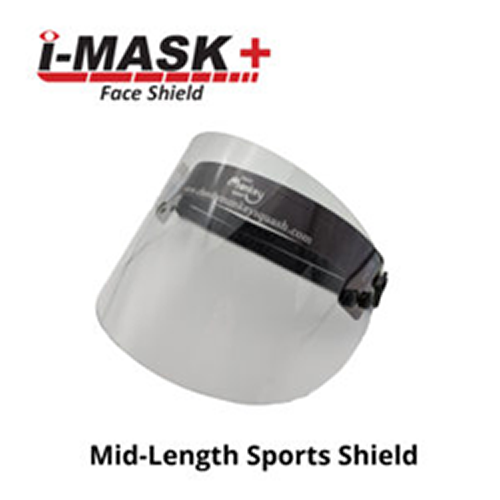 Product Details:
i-MASK+ Mid - No Coloured Headband
Specially Designed for Better Face Protection while Playing Sport.
Fittings are the same as for the Normal i-MASK
Image shown is for the Deluxe Model, the Standard Model has a transparent visor.
The supplied Transparent Headband and Sweaty are slightly thinner than on the normal i-MASK.
Please note that unlike the normal i-MASK, this product will not fit through a normal Letterbox and will therefore need to be signed for.
Price £54.00 each (inc. VAT @ 20%)
Buy Now
(Quantity can be adjusted in shopping cart)
£4.98 (inc. VAT @ 20%) will be added to each order for P & P
Please see
Storage and Cleaning
page for information about how to care for your i-MASK